Derby Licensed Premises Pool League
Monday Night Pool League - Established 2008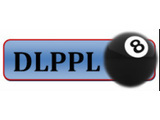 Derby's Biggest Evening Pool League
2008-2015
The league was first established in October 2008 because Derby did not have a pool league on Monday nights.
It was first called the Derby Licensed Houses Pool League but renamed the Derby Licensed Premises Pool League shortly afterwards.
The first Committee was Dale Wigley (Chairman), Marcus Harrison (Treasurer) and Darren Finch (Secretary).
DLPPL is now Derby's biggest pool league and is one of the best around as season by season more teams enter from pubs to clubs in the area.
Never miss an update
Follow the league to get the latest news and results straight to your email